Mulch Installation Services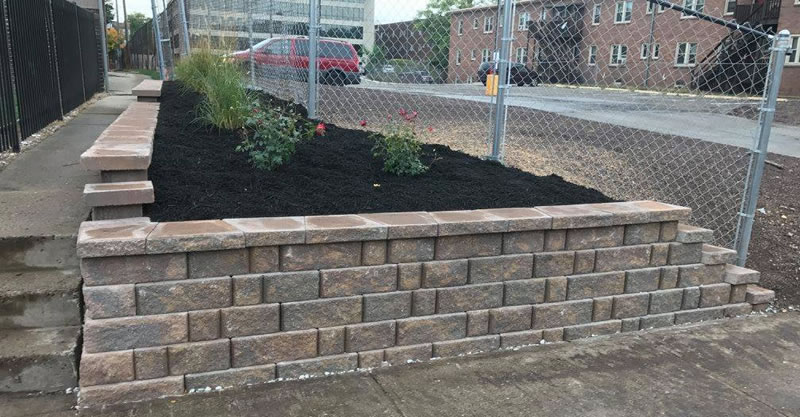 Bark Mulch Delivery And Installations
We offer mulch installations in Indianapolis
Adding mulch into your garden beds and landscaped areas is an important part of maintaining a healthy property.  Mulch can provide several benefits for your garden such as a nice uniform appearance, it can reduce the amount of weeds, it can help retain moisture, and it helps protect your plants root systems during cold weather.
There are several different types of mulch that can be used on your property for different aesthetic and functional properties.
Silver Lining Landscaping is a landscaping company based out of Brownsburg, Indiana and serving the surrounding area.  We specialize in the delivery and spreading of several different types of bark mulch for garden beds of all sizes.  We can deliver and spread mulch throughout your garden beds, flower beds and landscape features for both residential and commercial clients.
When it comes to maintaining your flower beds we can offer you the best in mulching services.  Excellent product, detailed service, and reasonable prices.  We will bring product to your home and apply it to the designated areas.  If you are hiring us to do the job, you should expect for us to bring the product, apply it, and clean up all of the mess.  If you are unsure of which mulch you would like we can offer you samples to make sure you're getting exactly what you want.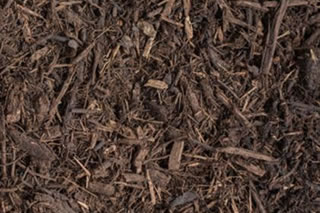 Standard Hardwood Mulch (Grade A) – This standard mulch works great for most garden bed applications. This is a great looking high quality mulch.
---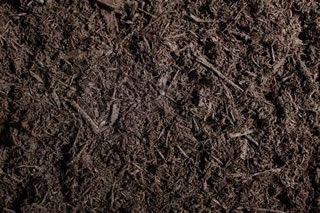 Hardwood Fines (Grade AA) – This is just a step above the average. Finer, richer, and darker, this mulch has a slightly better appearance.  This mulch is best suited for small to medium sized areas. The downside is this mulch will not last quite as long as the standard.
---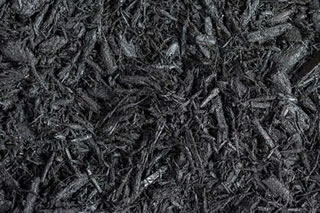 Black Dyed Mulch (Grade A)- This mulch is dyed a rich black color, which will make all of your beautiful flowers and shrubs POP when you put this black slate around them. I highly recommend this mulch when you have colorful plants and shrubs.
---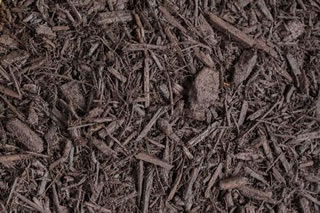 "Dark Chocolate" Brown Dyed Mulch (Grade A) – This is the quality of the standard hardwood, it's just dyed chocolate brown. Dying it brown can give a much richer brown color than standard hardwood.
---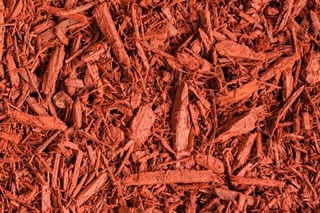 Red Dyed Mulch (Grade A) – Another option for premium dyed mulch, red is a popular pastime color that can be really at home in the right color scheme.
---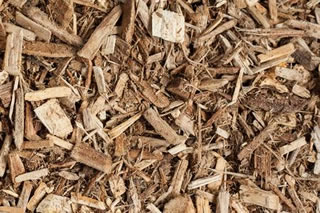 Playground Chips – Whether you have a small playground in you yard or a large public playground, play chips make the perfect covering to keep the area looking good and keep kids clean and safe.
---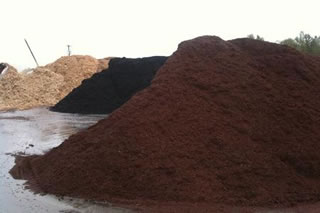 Cherry Brown Mulch (Grade A) – I used this picture to show a good color comparison to the black mulch behind it. This is a newer color combination that is quite beautiful. It provides a reddish "cherry" undertone to the brown dyed. If you like in or near the Avon area, you can see this mulch used on most of the roundabouts in the area.
---
Edging Your Garden Beds Before Mulch Installation
Edging service is offered for all mulch jobs, and while this service is optional it is highly recommended.  Edging a bed is done with a bed shaper machine, and it lowers the edge of the mulch bed below the grass line.  This helps keep the mulch in the bed, and helps keep the grass from spreading into the bed, as well as gives the beds a crisp clean look.  The price for this service depends on the area needing edged.  If you require it in a mulch quote I would be happy to come out and take a look for you and provide you with that quote, or we can discuss it over the phone or in person the day of the mulching service.
Mulch Delivery & Installation Pricing
Minimum Mulch Delivery/Spreading = 2 Yards.  Mulch is sold and delivered by the yard.  1 yard of mulch spread about an 1″ thick should cover approximately 324 square feet.  We can arrive to your location with up to 12 yards of mulch in one of our dumping trailers and orders larger than that will need to be delivered via a dump truck or in multiple trips.
Each trip comes with an individual delivery charge.
We purchase the product we use from outside vendors, and only the most reputable.  We have relationships with many local vendors and have secured special pricing with each.  These prices enable us to offer our services at reasonable rates.  We only offer premium mulches.  We do not deal in economy mulches due to poor quality of product.  If we wouldn't use it on my own homes, we wouldn't sell it to you.
We are always open to price matching.  If you get a written quote from another company for the same product and service at a lower price let us know.  We will work something out, and we can guarantee they will not beat us on the quality of the job.  Typically if someone is anywhere close to us on price they are offering an "economy" mulch, which is much lower quality than what we're offering.  Going with us, you WILL get premium product, a neat job, and a complete clean up once we are done.
Our mulching estimates include delivery costs, spreading (1 hr per yard), edging of your garden beds, and a clean up of the delivery area.  
Preparation Of Garden Beds
Prior to mulching old garden beds they should be weeded and cleared out of any brush or debris.  Landscape cloth can be laid down if necessary.  Shrubs and surrounding tree cover should be trimmed back to prevent the organic debris from falling in your garden.  We are happy to add bed preparation and clean up into your estimate.
We do not offer "delivery only" services on mulch, as we are a landscaping company and not a product supplier.  If you require mulch delivered for you to install on your own we suggest contacting your nearest landscape supply company.
If you'd like to schedule an estimate to deliver and install mulch in your garden beds we'd be happy to meet with you.  Please call (317) 902-5411 or fill out our online form and we'll get right back to you.