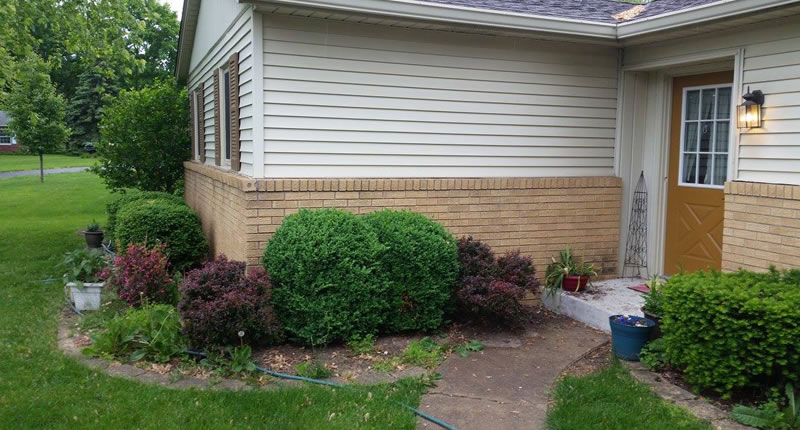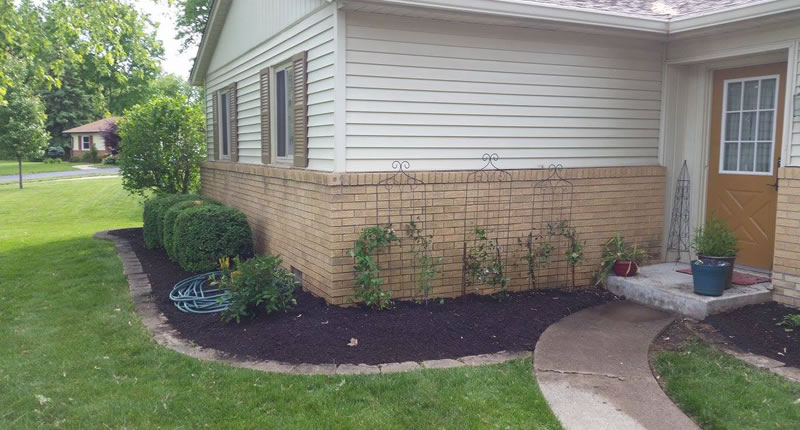 Weeding Services For Your Lawn & Gardens
We removing noxious weeds from your property
Weed growing in your lawns and gardens can be an eye-sore and they detract from the appearance of what should otherwise be a beautiful landscape.  They also grow and multiply rapidly quickly taking over your garden beds and choking out the plants you really do want to thrive.
There are many different types of undesirable weeds that commonly afflict lawns and gardens throughout Indiana.  Getting rid of them can be a long process, especially if you have a large property and the problem has gotten out of control.
Silver Lining Landscaping is a landscaping company based out of Brownsburg, Indiana and serving the surrounding area. We specialize in weed removal for large lawns and gardens for residential developments such as condos and townhomes and for commercial properties throughout the Brownsburg area.   Thistle, dandelions, clover, blue grass, crab grass and more, we can help you remove it from your lawns and gardens.
Lawn and Garden Weeding Services Brownsburg
Weed removal for gardens
Weed removal for lawns
Weeding for commercial landscapes
Hand weeding garden beds
Ivy removal
Thistle removal
For a complete list of the invasive weeds we often find in Indiana you can visit the Indiana Wildlife Federations Invasive Plants List.
How Our Lawn and Garden Weeding Process Works
The first step is an initial visit to your property to determine the state of your lawn and gardens and what type of weeding attention it might require.  Many of the lawns and gardens we visit for weeding are well beyond the point of bringing them back and sometimes need to be turned over and we start again.  We'll tell you if that's the case.
If you'd like to schedule an estimate to remove the weeds from your lawns or garden beds we'd be happy to meet with you.  Please call (317) 902-5411 or fill out our online form and we'll get right back to you.